WHAT WE LOVE
The Haflinger GZ Classic are warm, comfortable, all-natural, unisex clogs. These clogs are crafted with all-natural wool felt upper that is finished off with ribbon trim for visual interest. These shoes feature a molded arch support of cork, latex, and wool that molds to your foot offering a customized fit and superior comfort. The durable, lightweight, rubber traction sole offers a secure grip on a variety of surfaces, making this the perfect indoor/outdoor shoe. These weather-friendly, supportive Haflinger GZ Classic clogs are the ideal year-round shoe.
The Details
Wool felt upper
Decorative stitch pattern trim
The warm wool-covered footbed is sure to massage your foot with each and every step.
Anatomically correct, wool-covered cork and latex midsole molds to your foot for a cozy and customized fit.
Lightweight rubber traction sole with a rocker heel offers a reliable grip on a variety of surfaces.
Weight: 12 oz
Unisex
Imported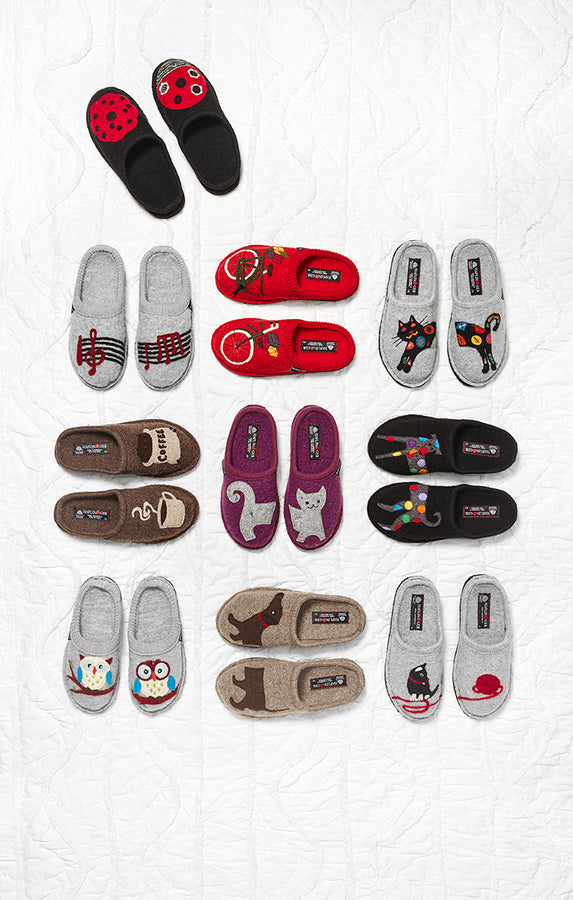 ABOUT HAFLINGER
Haflinger is known in many international markets for not only its boiled wool slippers and wool felt clogs, but more importantly for its outstanding quality and workmanship. Although the recipe for reliable footwear and superior wool has not changed since the early days of Haflinger, the line has evolved its product offering to include a range of styles–children's slippers and clogs, wool-felt cork-bottom clogs, hard and soft-sole slippers, and our newest sandal and clog line, the Trend Collection.
SHOP THE FULL COLLECTION