SIMONS SHOES' FAVORITES: Haflinger Slippers
A holiday favorite of Simons Shoes. Haflinger is known in many international markets for not only its boiled wool slippers and wool felt clogs, but more importantly for its outstanding quality and workmanship. Over the years, the line has evolved its product offering to include a range of styles, wool-felt cork-bottom clogs, hard and soft-sole slippers and more.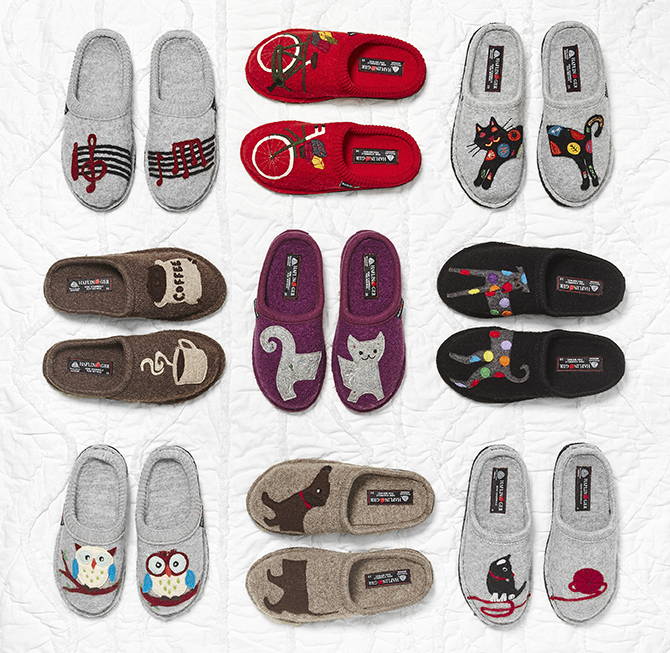 What we LOVE about HAFLINGER Slippers
HISTORY Steeped in Family Tradition
The founding of the Haflinger brand took place in 1988. Due to the high quality standards and timeless design, the Haflinger brand quickly made a name for itself. The trademark was first registered in Germany, later in Europe, and the brand is now known and protected in many countries around the world.  
HANDCRAFTED Quality Materials
From pure new wool, which is sheared exclusively by live sheep. The wool is entangled by us and treated by a special washing process with a lot of moisture, friction and heat. This so-called full-length process creates the dense, warming fabric that makes Haflinger shoes so cuddly.
BREATHABILITY and Natural
Because our natural new wool is particularly breathable, it hardly absorbs any odors. Wool is made by nature to create an optimal climate on the skin. And because we preserve the naturalness of the wool, it can also do that on your shoe. For a wonderfully warm foot feeling.
What our customers are say about HAFLINGER Slippers.

"Comfortable and incredibly cool! I get stopped in the street by people asking where I got my boots. They are worth every penny."

"Quality material, comfortable footbed & soft leather, unique, unusual mega details with rich color. Initially hesitated due to European tricky sizing. Fortunately, the boots can easily be custom fit with lacing and snap under the outer leather flap. Very happy & impressed.

"Can't say enough about AS 98's style...they get the authentic look I'm drawn to. Everything functions, easy to slip on - I love them with leggings and skirts, but jeans are the bomb. For me, worth the price.