Work Shoes
SIMONS SHOES FAVORITES: SHOES FOR WORK
About SIMONS' WORK SHOES Collection
You need comfortable and sturdy shoes that work as hard as you do. Simons Shoes offeres a wide variety of slip-resistant, durable and supportive shoes to keep your feet in both comfort and style all day long. We trust brands such as Dansko, Brooks, Blundstone, Naot and Birkenstock to name a few. These brands work as hard as you do.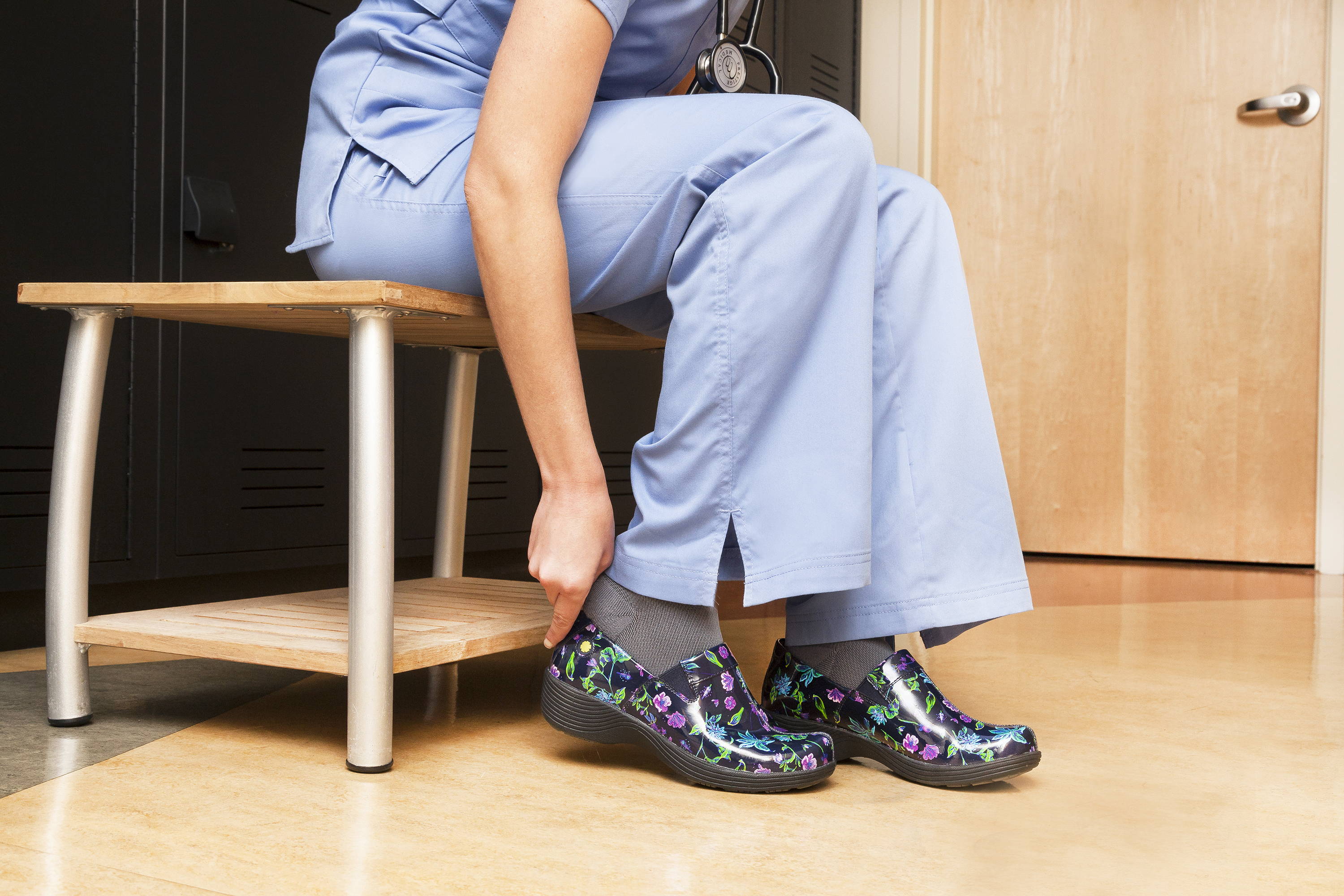 From a traditional clog company in Denmark to a premier shoe brand known around the world, Dansko offers sandals, wedges, boots, heels and flats alongside their original - and still stylish - Dansko clogs. Dansko believes in giving back by supporting employee volunteer work in community organizations. At the core of their culture is the idea that we should leave the world in better shape than we found it.  
 
No matter the style, every Dansko shoe features the "Dansko DNA": a core combination of carefully selected materials constructed to specifically promote good foot, leg and back health. Anatomically contoured arch supports ease strain on leg and back muscles and a high toe box allows your toes to spread naturally as you walk.
What we LOVE about this WORK Shoe Collection
Built for workdays spent on your feet! The XP 2.0 clog has all of the performance features loved from the Professional clog, but with added benefits of a lighter weight stapled construction, Dansko Natural Arch™ technology, and a slip resistant outsole.
The Blundstone Boot is perfect for any occasion. From work to play, this rugged yet versatile boot will tek you places in both comfort and style. A longer-wearing, leather lined, lightweight boot designed for ultra comfort, come rain or shine.
With the fit and feel of a running, this snaeker is perfect for those who spend all day on their feet. A durable, energy-returning MoGo midsole cushioning, a more supple full-grain leather upper, strong support, and reliable slip-resistant outsole. This shoe provides sturdy support mile after mile.
What our customers are say about WORK shoes.

"I absolutely love my Dansko Clogs. They are cute and classy with my uniform at the hospital I work at. I get compliments all the time."

"I love these shoes! It's so difficult to find comfortable shoes that I can wear all day while teaching! These did not require break in time! I wore them all day and I didn't have to think about painful areas on my feet since I had none!"

"Can't go wrong with a Dansko shoe, I have never been disappointed even when I buy the shoes on line they always fit just right. A customers since 1990!"
Shop the entire Work Shoe collection: shoes, clogs, sneakers and boots.