Pikolinos
SIMONS SHOES' FAVORITES: PIKOLINOS SHOES & SANDALS
About PIKOLINOS SHOES & SANDALS
Pikolinos is a lifestyle, a way of seeing the world. It is the search for happiness that always begins with the comfort of our creations. Make yourself comfortable and let happiness begin at your feet. Pikolinos are made by hand for your feet.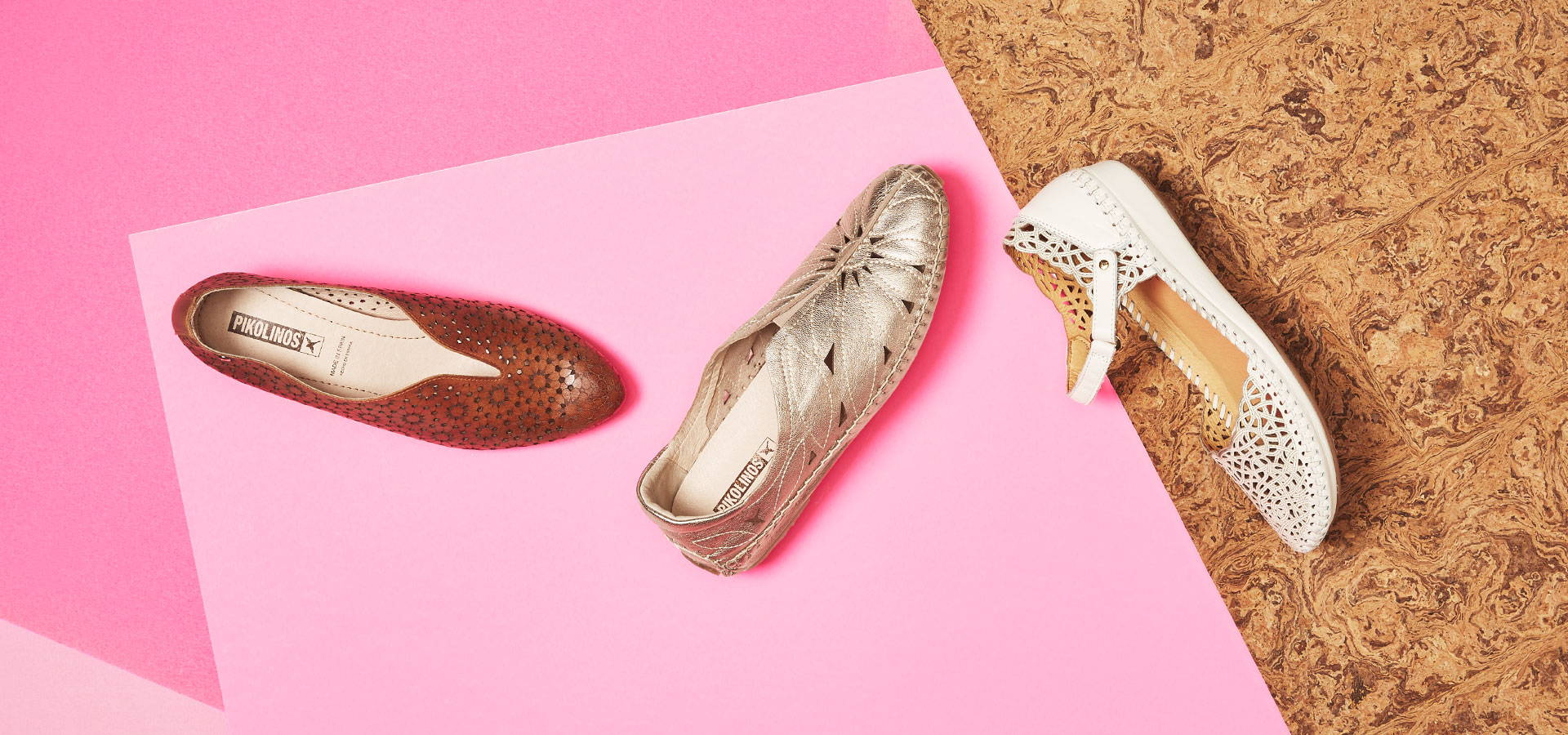 Pikolinos is known for their handcrafted shoes and the "sewn to sole" production used in many of their styles. This combination of natural hand-sewn leather and special process of affixing the upper to the sole, results in a shoe that's soft but durable, and flexes and adapts to the wearer's foot providing maximum comfort.
SIMONS SHOES' FAVORITES: PIKOLINOS HANDBAGS
What we LOVE about PIKOLINOS SHOES
PIKOLINOS takes tremendous pride and places a lot of value in the use of only the best quality raw materials. Their leathers are treated, tanned and dyed with the environment in mind. PIKOLINOS proudly guarantees the quality of the leathers and views their commitment to the environment on the same terms.
For over 30 years, PIKOLINOS has been dedicated to making certain that every shoe is unique. The artisan process prides themselves on being at the forefront of comfortable fashion for both men and women. While the shoes themselves are on trend and unique, their style will last a lifetime.
It consists of special collections we launch in partnership with communities at risk of social exclusion and people with special needs in order to support their sustainability and integration and, of course, to sow hope and encouragement in their hearts.
What our customers are say about PIKOLINOS SHOES.
"PIKOLINOS are Beautifully crafted. Comfortable and cute. I walk a lot and need to look presentable so this shoe fits the bill. Comfortable AND attractive! Will order another in a different color.
"Comfort! Comfort! Comfort! I know I already touched on this but this PIKOLINOS shoe is SO comfortable I can't get over it.

"I just received my PIKOLINOS boots, They are butter soft and oh so comfortable. This is my new "go to" brand for supreme comfort. I am very impressed by the quality of the leather and the workmanship."