EARTH SHOES AND BOOTS
SIMONS SHOES' FAVORITES: EARTH SHOES
To truly feel your most comfortable, you must also love the way you look. That's why Earth shoes offer great style and state-of-the-art comfort. Earth is a brand that gives back to the environment - for every pair of shoes sold, a tree is planted.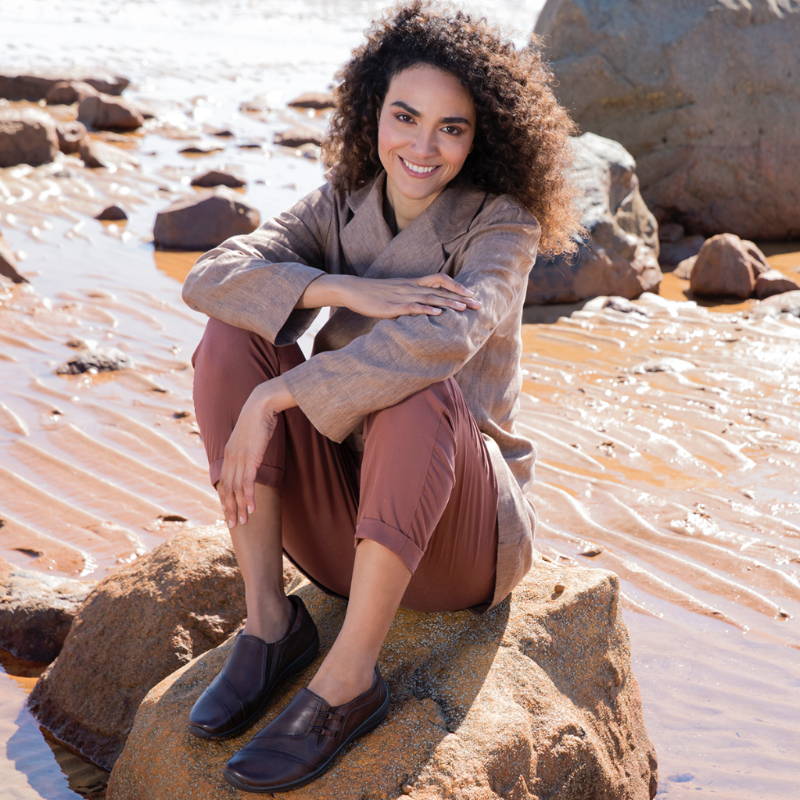 Every Earthies style features a unique molded footbed. A cupped heel sets the foot into the proper position. An anatomic arch increases touch points along the transition from the heel to the forefoot. And, a cradled toe area evenly distributes weight away from toes. This exclusive comfort design will exceed all your expectations - and delight your feet.
What we LOVE about EARTH shoes
Earth Shoes plant 50,000 trees every year, helping keep the air clean and bodies healthy.
Each and every Earth Shoe® is inspired by our founder Anne Kalso – a Danish Yoga Instructor – and her core belief that wellness and healthy living should start from the ground up.
Earth shoes has donated over 13,000 pairs of shoes in 2015 alone to Souls4Soles, a global enterprise dedicated to fighting poverty through the collection and distribution of shoes and clothing.
What our customers are say about EARTH shoes.
"I love these flats! It's hard to find flats with arch support, and these have some. They are comfortable to wear for long periods of standing and walking, and as a teacher that's really important to me
"These are great comfy flats. I have been looking for a ballet flat that wasn't too flat and these fit the bill. The inside is a soft cushy leather. These shoes have a small heel which help with them being not so flat.

"My favorite shoes: they go with everything from casual to dressy, they are the most comfortable shoes I have ever owned, they are good for your back and posture (unlike heels), they are easy, slip-on, come in many colors colors (I have four colors). A no-brainer!
Shop the entire EARTH SHOES collection: shoes, boots and sandals.