Baggalini Travel Bags
SIMONS SHOES' FAVORITES: BAGGALLINI
Baggallini was founded by former flight attendants, Ann and Dixie - no wonder these bags are perfect for travel. They're lightweight, functional, long-lasting and the perfect companion for your everyday travels.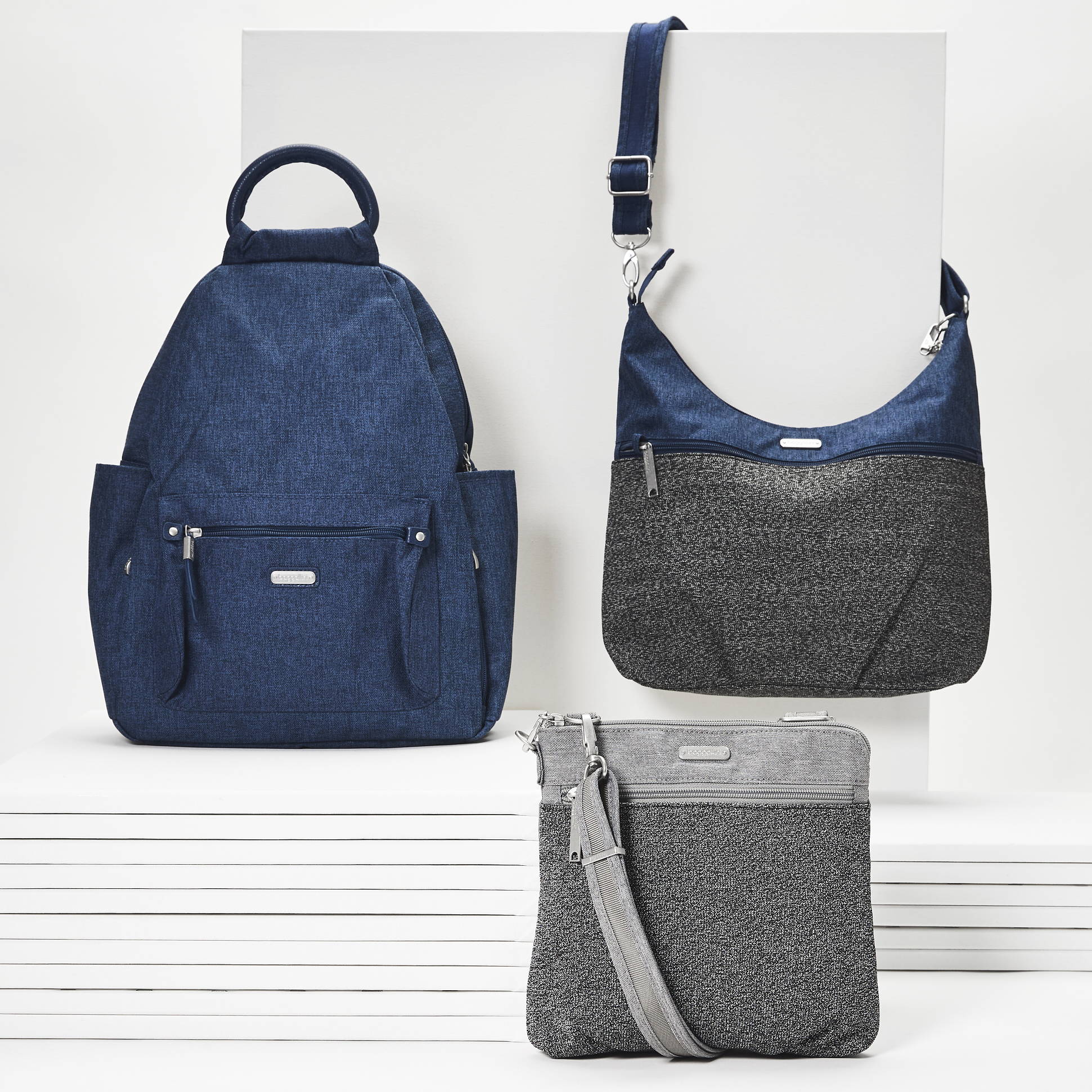 What we LOVE about BAGGALLINI BAGS
Baggallini makes everyday travela little bit easier. Go hands-free while traveling with one of their super lightweight Travel Backpacks. They have quick access pockets for your phone, passport, and other travel essentials. Plus, it has water bottle pockets on the sides so you can easily carry water with you anywhere you go.
Baggallini's Anti-Theft Collection features locking zippers deter pickpockets, while RFID-blocking technology protects personal information from being scanned and stolen. Cut-proof straps feature detachable designs to loop around chair arms or table legs for extra security.
Baggallini's state-of-the-art anti-theft collection features SecurTex™: innovative, slash-proof fabric panels as stylish as they are sturdy. This durable fabric protects possessions and looks like new, even after an attempted bag slashing
What our customers are say about Baggallini bags.
"I'm not sure how many Baggallini purses I have now but I love these! They are well made and have pockets for everything - I just toss them in the washing machine when needed. They are wonderful!"
"Great, well made bags. I ordered my first one almost six years ago and I've never had a problem. Highly recommend for any traveler! I've taken the everyday bag with me around the globe!

"The best purse, especially for traveling. Space saving, savvy & efficient. Practicality in an attractive bag!"