A.S.98
SIMONS SHOES' FAVORITES: A.S.98 BOOTS
New to Simons Shoes but not new to fashionistas. A.S.98 is an on-trend European brand that offers a wide range of edgy, handcrafted Italian shoes & boots with timeless beauty. A.S.98 shoes uses superior quality materials, soft leathers, vintage accents and comfortable cushioned footbeds to make their shoes and boots perfect for every foot.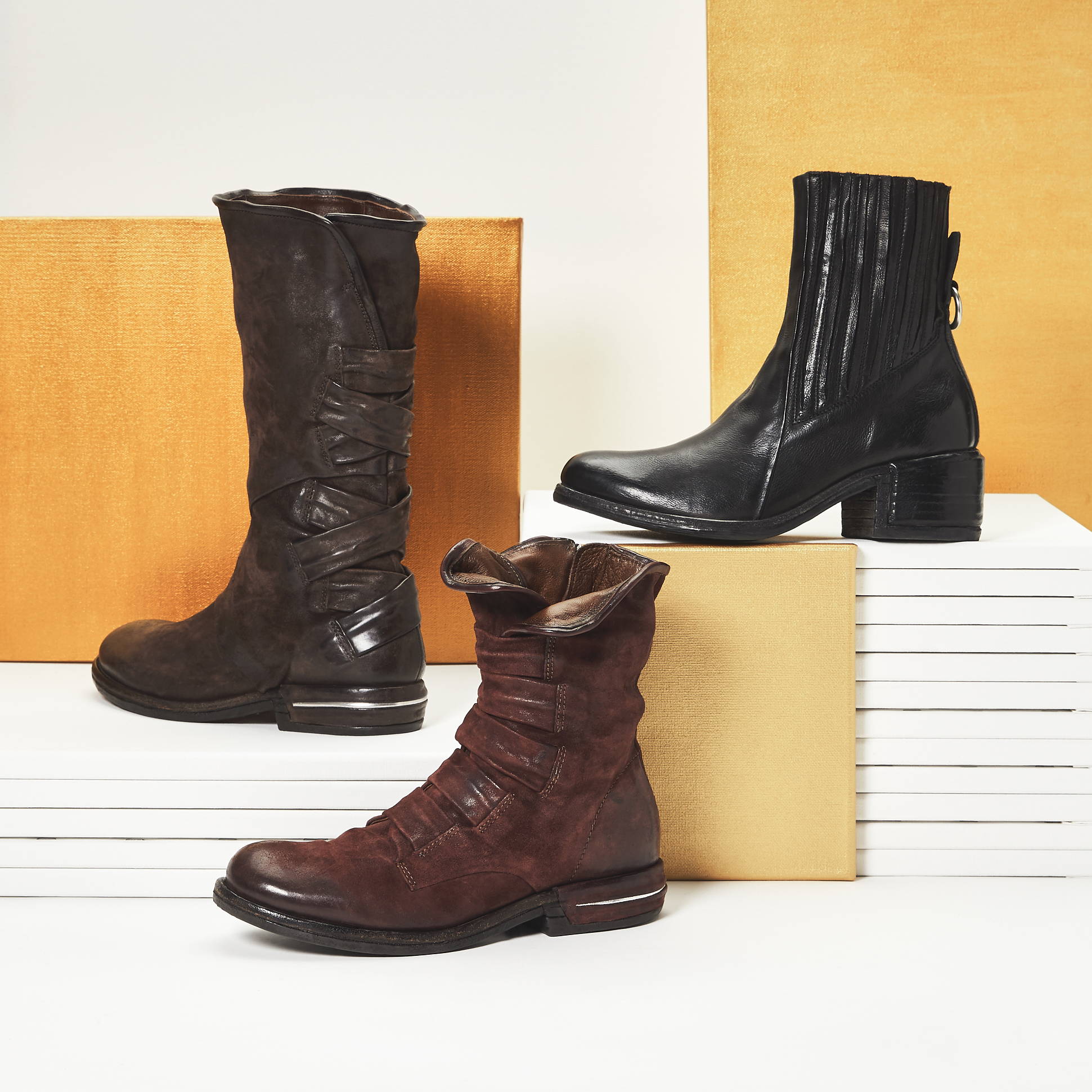 What we LOVE about A.S.98 boots
A.S. 98 employs artists, designers, creators, and craftsmen. Unique personalities creating unique fashion. Their inspiration comes to life in designs that are more than shoes; they are wearable works of art.
HANDCRAFTED Quality Materials
A.S.98 uses only the finest leathers that are tanned and treated by hand which make each piece unique. Flexible metal, rivets, eyelets, studs chain, and zippers are a fraction of the details that add edge to the organic materials, and the marriage of these elements is the essence of the brand's fearless style.
A.S.98 shoes are constructed by hand with unparalleled skill in a family run factory. From the elaborate needle work and leather weaving, to hand burnishing. These elements make A.S.98 easily distinguishable and loved by those who demand quality, craft, and uncompromised style.
What our customers are say about A.S.98 shoes.
"Comfortable and incredibly cool! I get stopped in the street by people asking where I got my AS98 boots. They are worth every penny."
"Quality material, comfortable footbed & soft leather, unique, unusual mega details with rich color. Initially hesitated due to European tricky sizing. Fortunately, the AS98 boots can easily be custom fit with lacing and snap under the outer leather flap. Very happy & impressed.

"Can't say enough about AS 98's style...they get the authentic look I'm drawn to. Everything functions, easy to slip on - I love them with leggings and skirts, but jeans are the bomb. For me, worth the price.