SIMONS SHOES' FAVORITES: ARA SHOES
For six decades ara has been renowned for a wide variety of shoe fashions of the highest quality, combining attractive design with perfect fit. All ara styles combine a high degree of wearer comfort with fashionable styling.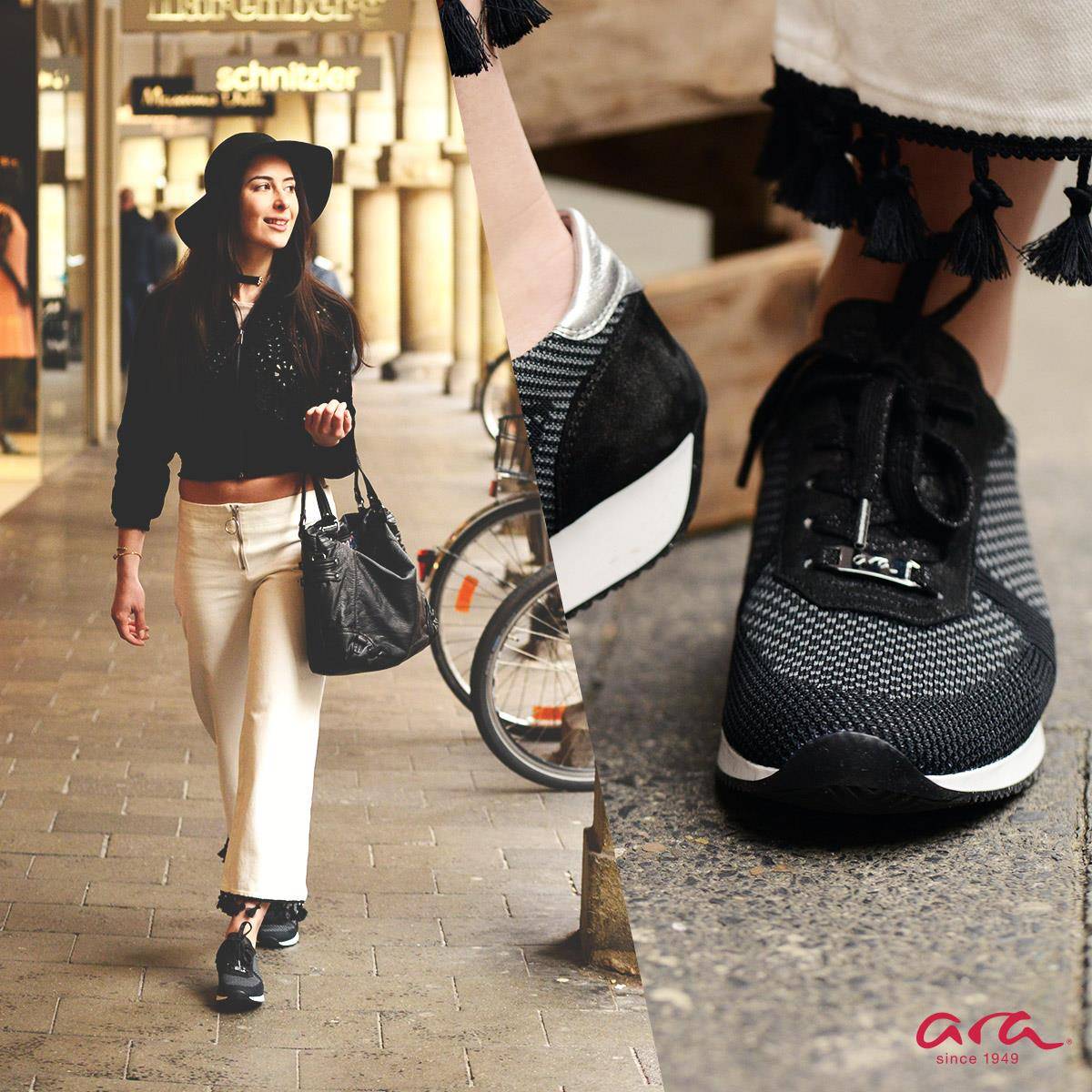 Family owned since 1949, ara has trend spotters in the great metropolitan cities of the world to make sure that every collection reflects the wishes and expectations of their customers. The ara artisans make their contribution to ensuring that lovers of fashionable shoes are able to trust in the well-known ara quality.
What we LOVE about ARA shoes
Our feet have plenty to put up with, and any stress on them can have a detrimental effect on the whole body. ara shoes stay comfortable even with prolonged wear. The step is cushioned to help protect muscles, joints, bones and ligaments along with materials that provide high levels of breathability.
Simons Shoes loves the ara ultra-light styles that offer genuine comfort. The lightness of the outsoles and high-tech materials ensure a reduced over all weight, yet do not compromise on style or stability..
ara believes the foot is a three dimensional work of art. Special features and flexible materials ensure that the shoe adapts to the foot, not the foot to the shoe. Simons Shoes likes the specially developed ara shock absorbtion and superior breathability for unparalleled comfort and stress-free walking.
What our customers are say about ARA shoes.

"The loafers are very comfortable and go great with jeans. I wore them to work and kept them on for 12 hours without any problem."
"This is the best walking shoe. It's soft ,
flexible and molds itself to your foot when you walk. I use it instead of sneakers when I want to walk to work and have to be dressed formally.

"These shoes make you feel as though you are floating on air. They are the most comfortable shoes that I own."
Shop the entire ARA collection: shoes and boots.