WHAT WE LOVE
Put some color in your life with these fun opaque tights. Solid colors mix and match with your favorite dresses and skirts.
The Details
Stretch waist for custom fit. 
Non-control panty.
Knit-in crotch for comfort.
Seamed toes for durability.
One pantyhose.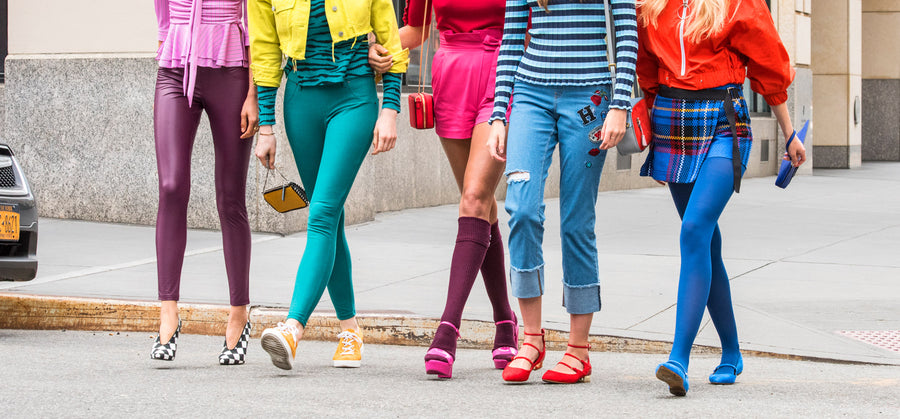 ABOUT HUE
In 1978 HUE was launched when two New York City artists dyed Chinese slippers in fabulous colors and the fashion world went wild! From there, fashion-forward legwear was a natural evolution. Today, HUE designs the most fashionable legwear and leggings around the world! HUE has been the freshest, most innovative — and colorful! — force in fashion legwear for more than three decades. From always up-to-date leggings to fashion sheers and socks, HUE brings a light-hearted approach to fashion that makes it easy to effortlessly express personal style.
SHOP THE FULL COLLECTION