WHAT WE LOVE
The 44294 Slip On Loafer by Rieker is a multi-purpose waterproof slip on with simple front zip for easy on/off. The shoe is made of a treated leather upper and detailed stitching for a clean finished look. The front zip adds visual interest and the almond toe box makes this shoe versatile for any occasion, at at the office or a stroll down the street. Pair it with your favorite leggings for work or jeans for a casual evening walk!
The Details
Leather upper
RiekerTex membrane for breathable water resisiant membrane
Side goring
Rubber antistress soles
Snap button detail
Detailed stitching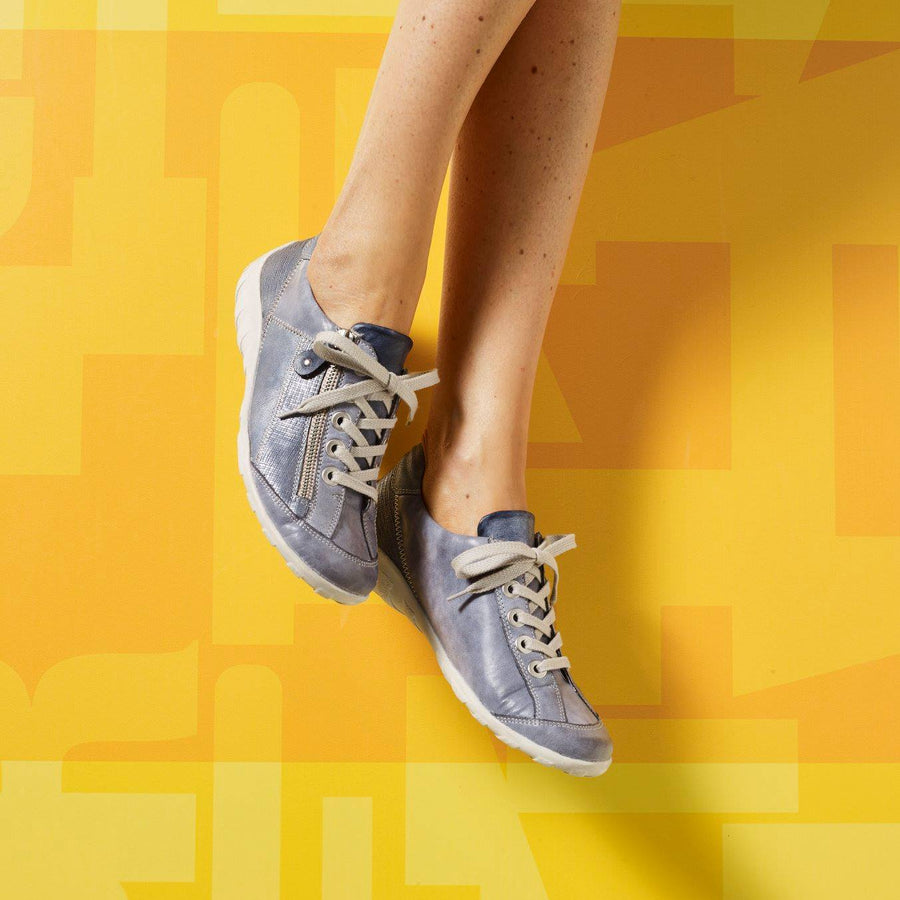 ABOUT RIEKER
Founded in the Black Forest region of Southern Germany in 1874, Rieker has been family owned for five generations. The world's leading "anti-stress" shoe brand, Rieker designs lighter, more flexible, shock absorbing shoes that look great. Though Rieker is one of the largest shoe manufacturers in Europe, it's still a small business at heart. Creation and development of new collections takes place at Rieker's original factory–now the company's headquarters–in Reiden, Switzerland.
SHOP THE FULL COLLECTION