WHAT WE LOVE
These opaque tights have a control top to smooth and shape you. Super opaque so your leg won't show through.
The Details
Wide waistband for comfort.
Seamed, reinforced toes are durable.
Sewn-in crotch.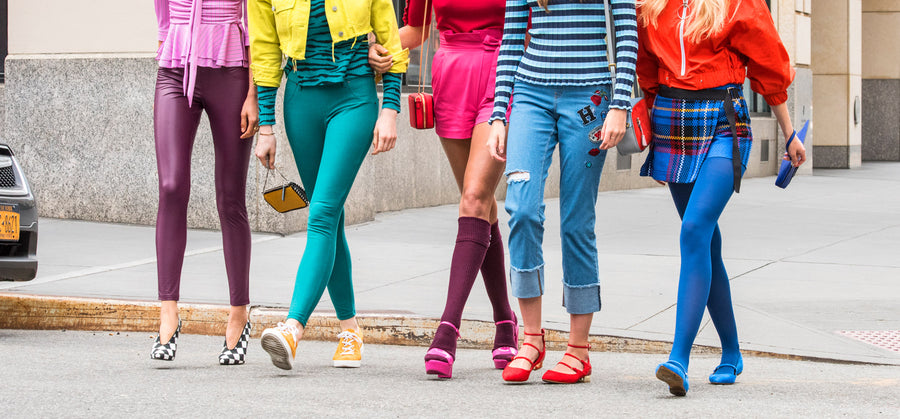 ABOUT HUE
In 1978 HUE was launched when two New York City artists dyed Chinese slippers in fabulous colors and the fashion world went wild! From there, fashion-forward legwear was a natural evolution. Today, HUE designs the most fashionable legwear and leggings around the world! HUE has been the freshest, most innovative — and colorful! — force in fashion legwear for more than three decades. From always up-to-date leggings to fashion sheers and socks, HUE brings a light-hearted approach to fashion that makes it easy to effortlessly express personal style.
SHOP THE FULL COLLECTION