WHAT WE LOVE
The Runner Up (K200645) from Camper is a sleek 80's inspired sneaker for women. A feminine look and subtle platform give this nubuck shoe the gorgeous detailing Camper is known for. This lightweight sneaker has thermal insulation properties and 360º stitching for durability. Wear the Camper Runner Up with cropped wide leg trousers, cuffed fitted denim, or casual dresses.
The Details
Nubuck
Color: black
Lightweight
Outsole: EVA
Lining: 55 % Cotton 45 % Fabric (60% Nylon - 40% PU)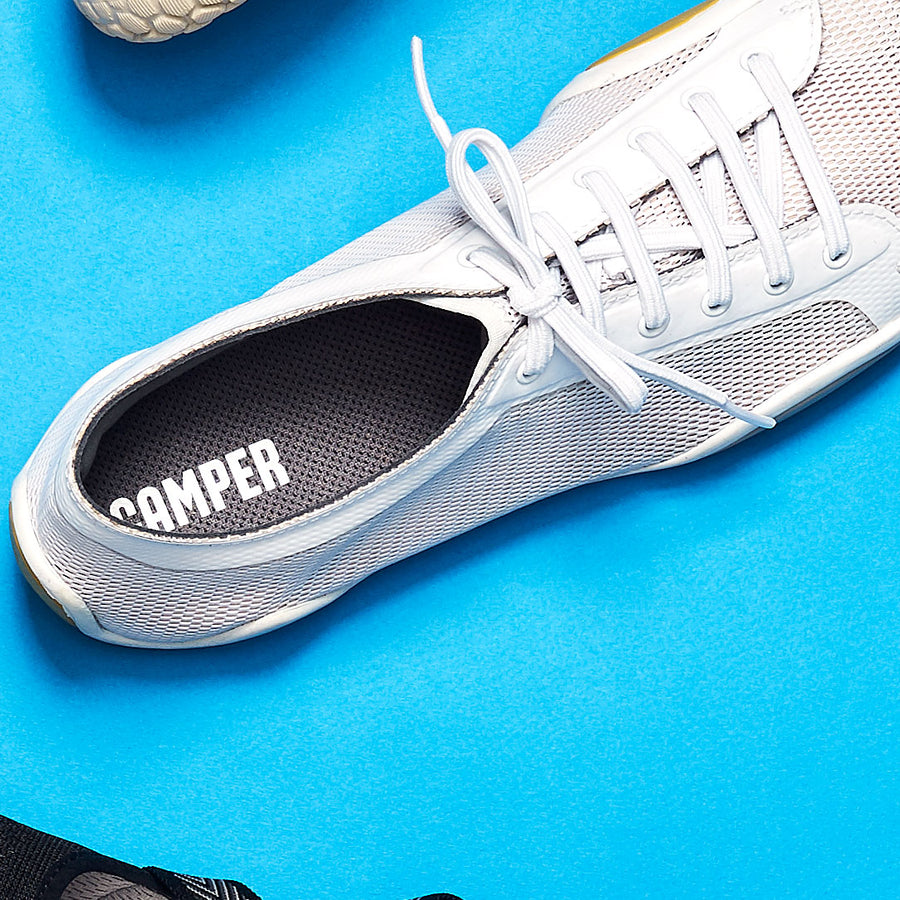 ABOUT CAMPER
For more than a century, four generations have been involved in the Camper brand, showing a rare dedication to fashionable footwear. Today, this Spanish shoe company has grown from a cobbler-owned small business to one of the major international players in high quality, high style footwear. Camper was born in the Mediterranean, which has had a major influence on the brand and the shoes themselves. Because of its central location throughout history, the region has always been a meeting point for products and ideas, with a rich history of diversity, cultural integration and a hub of shoemaking.
SHOP THE FULL COLLECTION