WHAT WE LOVE
Sporty and on trend is the Sling Mesh Sandal from All Black. This stylish, casual shoe has a sneaker bottom, mesh and leather upper, open toe and side cutouts. A great shoe/sandal/sneaker to add the perfect amount of edge for your wardrobe. The mesh upper has a padded leather top just at the ankle and an elasticized slingback for the perfect fit. Pair these with your favorite skinny jeans and a simple top for a sleek and trendy look. With comfort insole and breathable material, this shoe will keep you turning heads all day long.
The Details
Trendy open design with sneaker bottom
Breathable throughout
Comfortable insole
Slight lift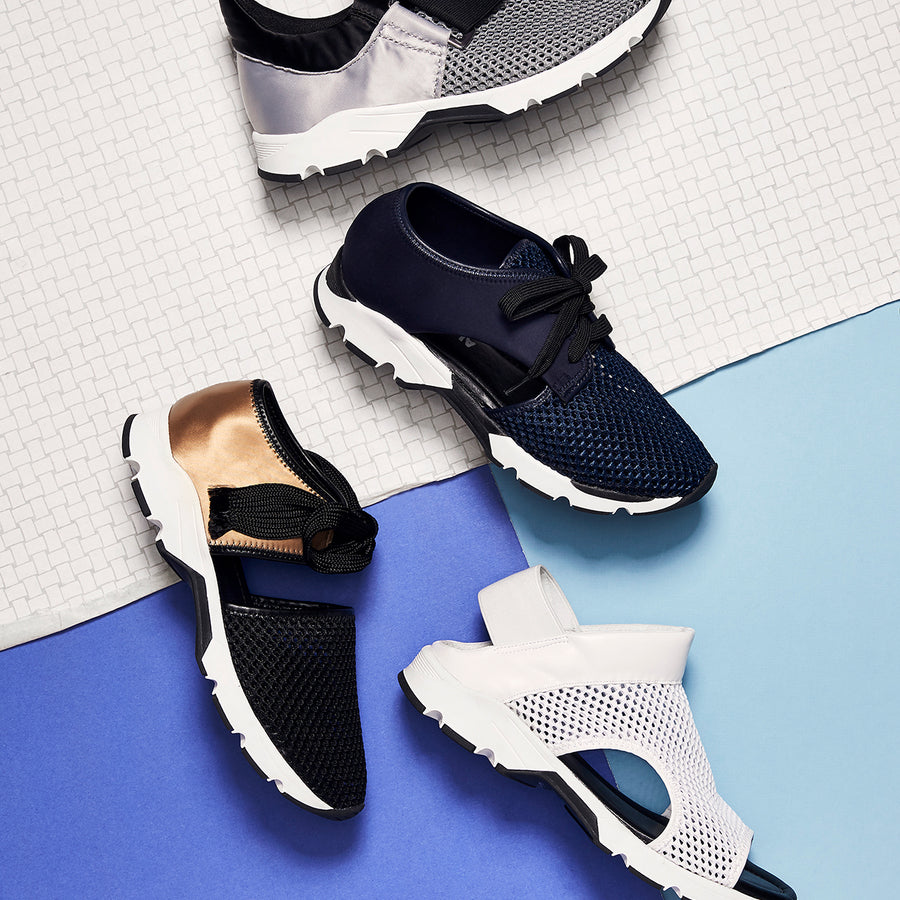 ABOUT ALL BLACK
All Black brand shoes combine contemporary, high-quality materials with timeless designs that pay homage to your favorite retro shoe styles. Designed and manufactured in Taiwan, All Black brand shoes are an international favorite, offering stylish and comfortable flats, sneakers, boots and many more shoe styles. A leading women's shoe brand, All Black offers comfortable shoe styles that are on-trend, unique and quality-made. Working with innovative materials including tilapia fish skin and recycled newspaper – All Black creates for the individual, not the masses. All Black shoe's utilize "Soft Sole" construction to create flexible, comfortable and stylish women's shoes.
SHOP THE FULL COLLECTION