WHAT WE LOVE
You'll be walking on sunshine in the Denim Flatform from All Black! This fun new flatform women's style features a textured floral pattern with matching rolled denim laces. Lug sole platform has a 1 inch platform with a 2 inch total heel. Cutout design keeps you stylish and breezy in the hottest of days. Wear the Denim Flatform with cuffed denim and a blouse this spring and summer.
The Details
Denim upper
Rolled laces closure
Lightweight lug sole
1 inch platform
2 inch heel height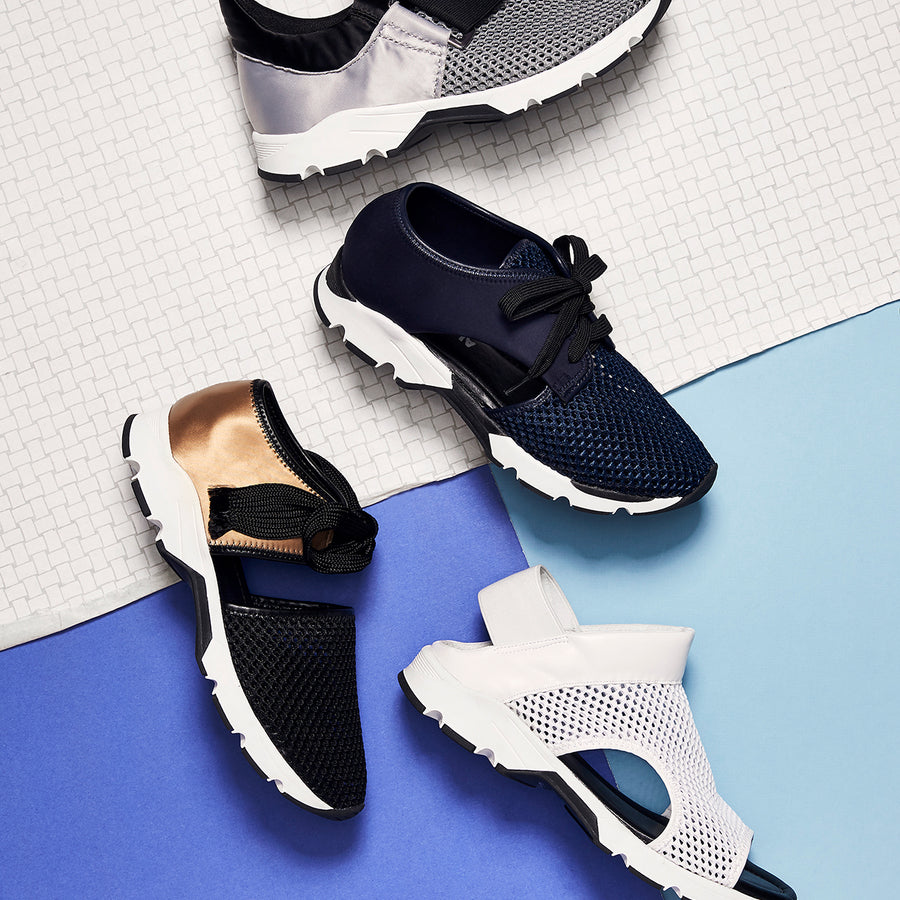 ABOUT ALL BLACK
All Black brand shoes combine contemporary, high-quality materials with timeless designs that pay homage to your favorite retro shoe styles. Designed and manufactured in Taiwan, All Black brand shoes are an international favorite, offering stylish and comfortable flats, sneakers, boots and many more shoe styles. A leading women's shoe brand, All Black offers comfortable shoe styles that are on-trend, unique and quality-made. Working with innovative materials including tilapia fish skin and recycled newspaper – All Black creates for the individual, not the masses. All Black shoe's utilize "Soft Sole" construction to create flexible, comfortable and stylish women's shoes.
SHOP THE FULL COLLECTION