Camper Shoes Giveaway
Enter your name in our CAMPER Giveaway - one lucky entrant will receive a free pair of CAMPER shoes!
Winning name to be drawn from entries received online and in-person. One entry per person online; see store for details on in-person entry.
By entering this giveaway you are signing up for the Simons Shoes email list. Prize must be claimed within 30 days.
SIMONS SHOES' FAVORITES: CAMPER
Every season Camper strives to reinvent their classic concepts while continuing to challenge the status quo with new and original designs. There is a Camper style for every walk of life. Camper shoes creates relaxed yet refined styles that exist between the realms of sneakers and dress shoes. Their designers focus on imagining inventive footwear concepts that blur the boundaries between sporty and smart.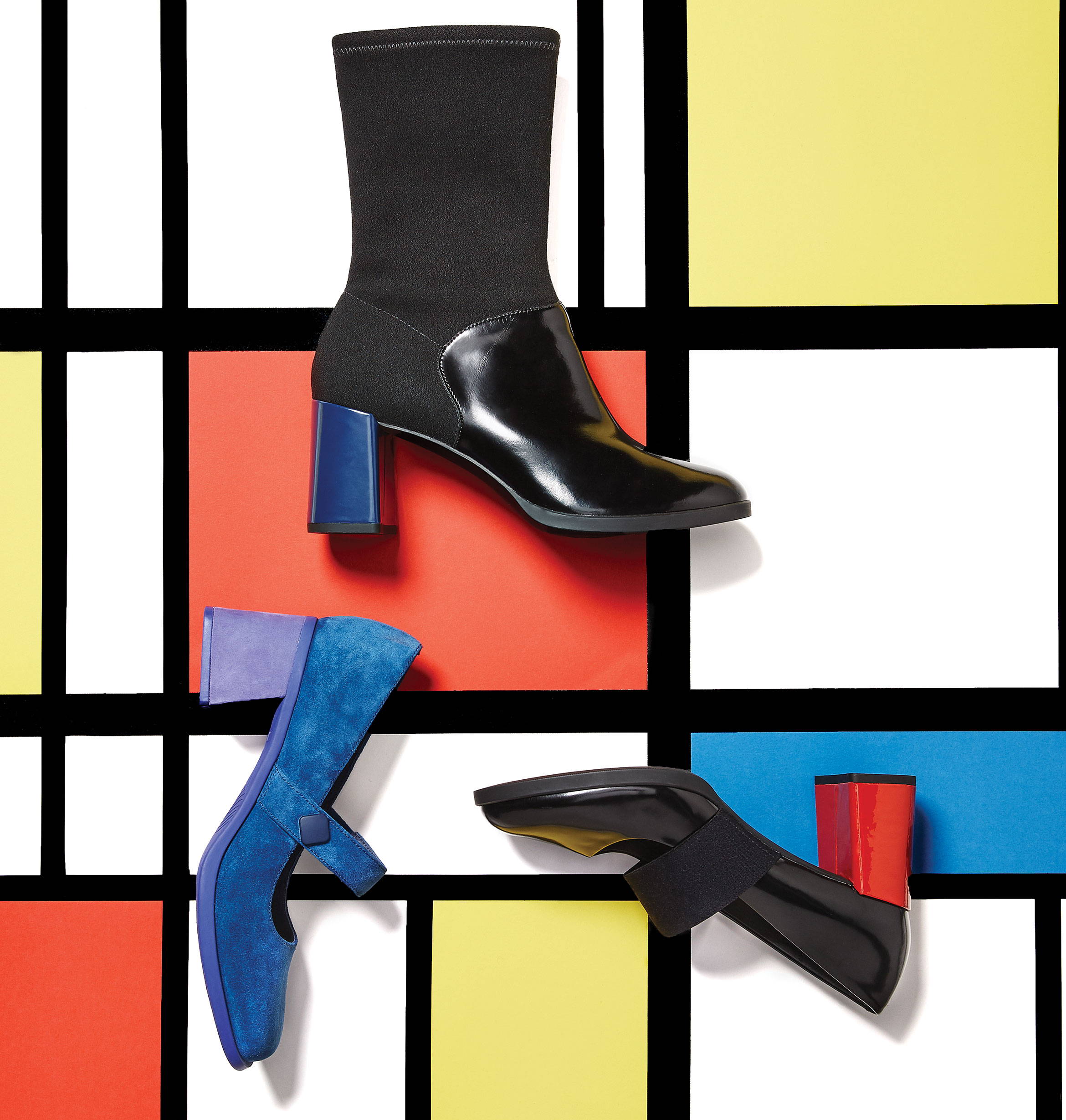 Camper shoes is a contemporary footwear brand from the island of Mallorca, Spain. Founded in 1975, they are a family business with a rich shoemaking heritage that they use to create unique designs.
In 1988 Camper challenged the idea that shoes must be identical. And so began the story of TWINS – a pair of shoes where the right is different from the left. Simons shoes has been carrying the Camper TWINS collection for many years, and loves the whimsical nature of the collection.
What we LOVE about CAMPER shoes
Lorenzo Fluxa, who comes from a shoemaking family, used his knowledge of traditional craftsmanship as the foundation for founding Camper in 1975.
Camper shoes challenged the notion that shoes should match with the addition of their TWINS collection. Each shoe varries a little from the other.
Camper shoes develops each collection and marketing campaign with a creative approach that encourages inventive design concepts.
What our customers are say about CAMPER shoes.

"I love the creative style and design of Camper shoes and the Karolina boot is no exception. The blue / black contrast is very cool and the icing on the cake is... the boots are very comfortable! "

"The leather is already nice and soft, so no need to really break these in. The elastic band is snug, comfortable. The sole on these is what I'm really happy with. Flats are typically uncomfortable and unsupportive, but I can wear these to work, where I'm on my feet a lot and walk distances, and they are comfortable all day long."

"Very comfortable and stylish everyday shoe that works well for the office or the stroll around the city."
Shop the entire CAMPER SHOES collection: shoes, boots and sandals.