BeautiFeel dress shoes
SIMONS SHOES' FAVORITES: BEAUTIFEEL
BeautiFeel was founded on the principle that women deserve shoes that feel as beautiful as they look – for any time of the day, in any season, for any occasion. Extreme comfort and style in every pair of these beautiful shoes.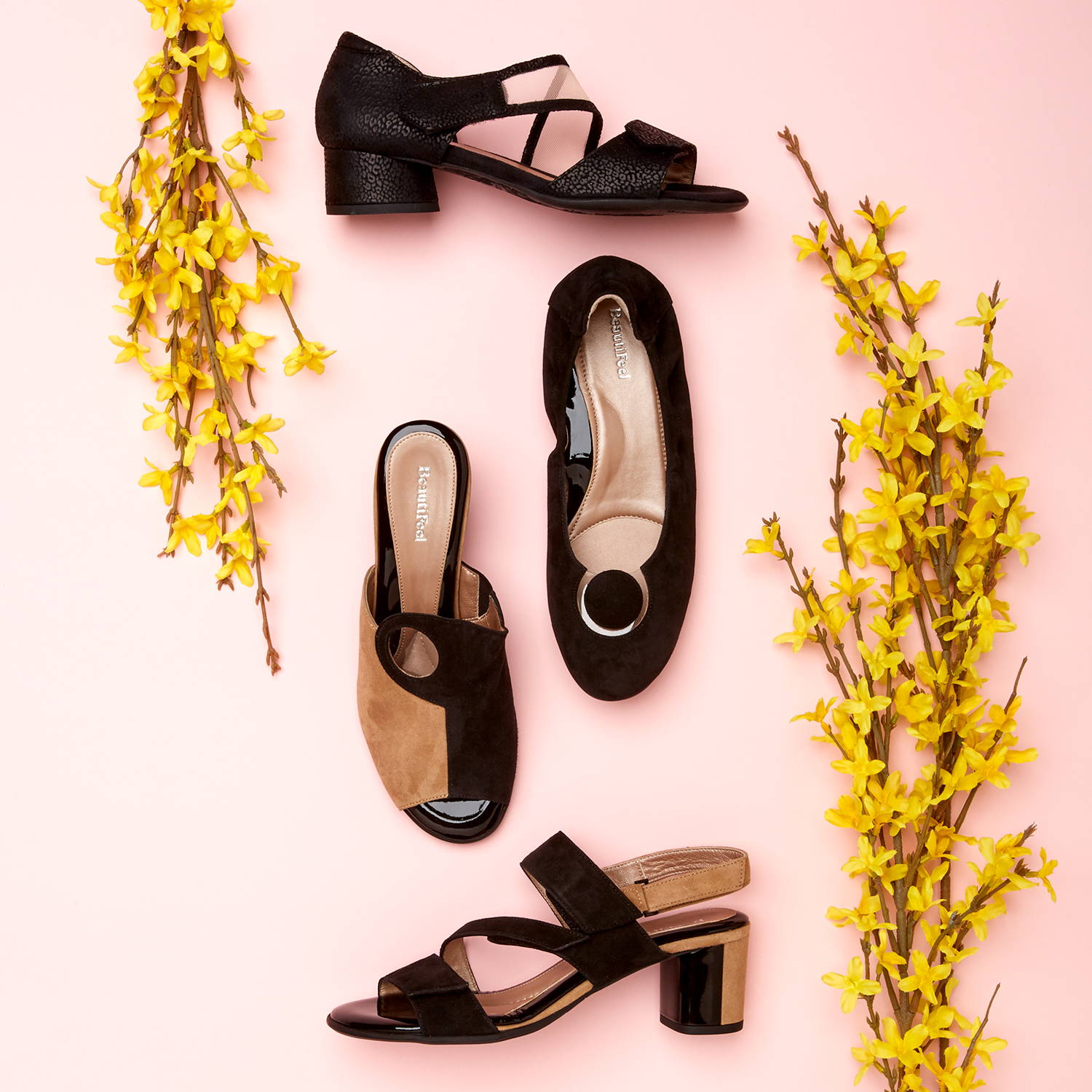 BeautiFeel took the traditional women's dress shoe, updated it, and made it comfortable. Every pair of BeautiFeel women's shoes and boots receives special attention, starting with selecting the highest quality and fashionable materials, through the whole process of creation, development and production.
What we LOVE about BEAUTIFEEL shoes
BeautiFeel has the power to originate, to innovate, to capture and to excite. BeautiFeel has pioneered the concept of making elegant and feminine yet highly comfortable shoes for a career-oriented woman.
BeautiFeel women know how to appreciate the creative spirit behind every line, every ornament that adorns the shoe, every texture and color. Subtle, yet eye catching details make the BeautiFeel shoe stand above the rest.
The BeautiFeel commitment is reflected in every aspect of production. The most innovative Italian equipment is used together with the most skillful craftsmen in their field, yet each pair of BeautiFeel shoes still receives personal and individual attention.
What our customers are say about BEAUTIFEEL shoes.
"These BeautiFeel shoes live up to the brand reputation! They fit beautifully, are extremely comfortable and look great. I have problems with my feet and have been sold on this brand ever since I found them three years ago.."
"Not just comfortable but extremely attractive. I love my new BeauitFeel sandals. I was hesitant about the price, but because they are so wonderful, I think I will get an amazing cost per wear."

"These shoes from BeautiFeel are great - all day comfort. Can wear them walking around in the city all day long."