Ara Shoes Giveaway
Enter your name in our Ara Shoes Giveaway - one lucky entrant will receive a free pair of Ara shoes!
Winning name to be drawn from entries received online and in-person. One entry per person online; see store for details on in-person entry.
By entering this giveaway you are signing up for the Simons Shoes email list. Prize must be claimed within 30 days.
SIMONS SHOES' FAVORITES: ARA SHOES
For six decades ara has been renowned for a wide variety of shoe fashions of the highest quality, combining attractive design with perfect fit.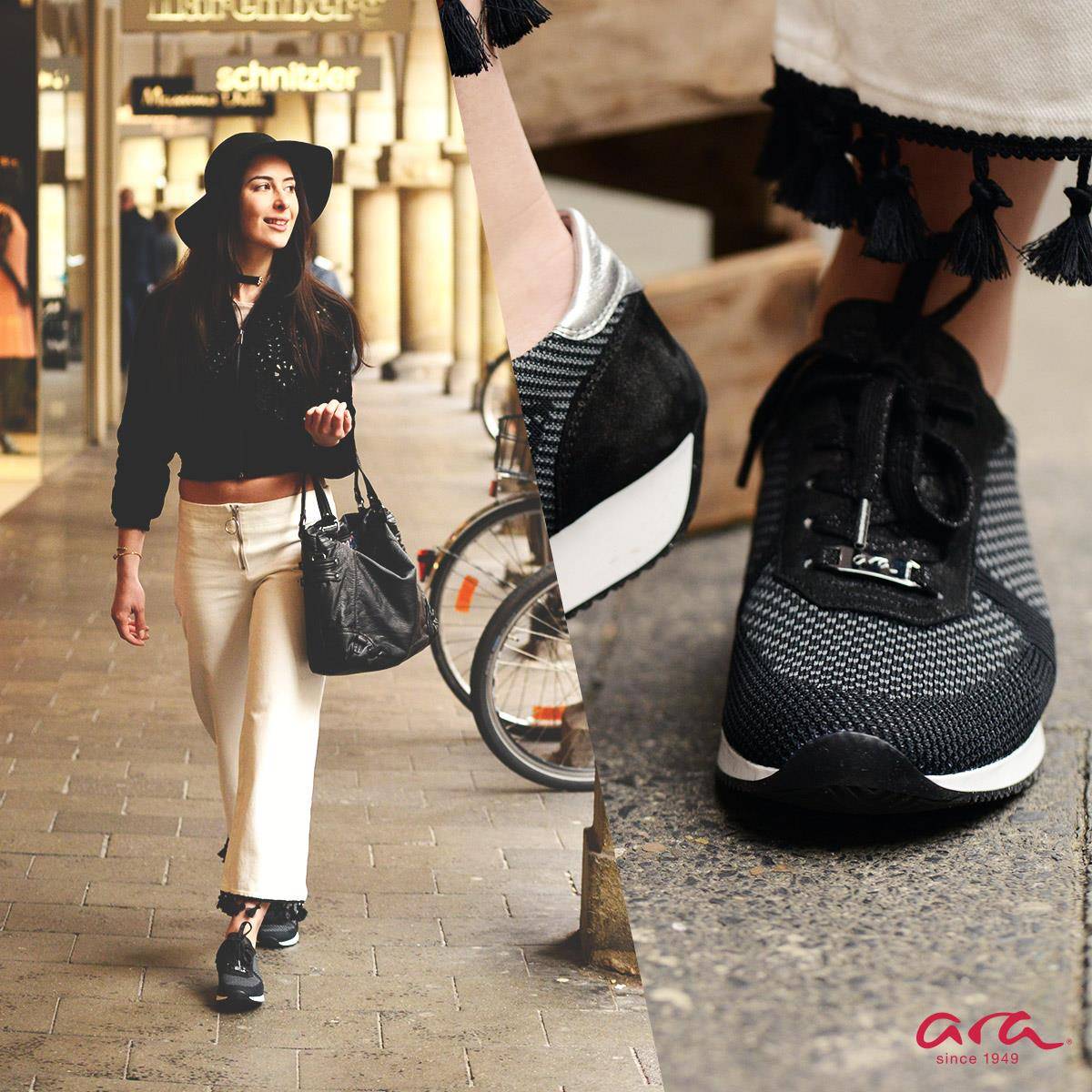 ara Shoes are created by a production process requiring intensive hand-crafting and up to 130 individual operations. Only Carefully selected materials, tested for harmful substances, are employed in their manufacture. The renowned quality of ara shoes is subject to independent testing and reporting on a regular basis. For us it goes without saying that our production takes place at the highest technical level and in conformance with all international environmental standards.
What we LOVE about ARA shoes
Permanently waterproof, highly breathable and extremely durable. Gore-Tex offers optimum heat transfer and outstanding moisture management - ensuring the perfect foot climate.
Integradted gel pads ensure ultimate comfort and shock-absorbing properties help protect joints, bones and muscles. Due to memory function, the high-tech gel returns to it's original shape.
Specially developed ara functions such as shock absorption and superior breathability deliver tangible benefits in the form of unparalleled comfort and stress-free walking.
What our customers are say about ARA shoes.

"The loafers are very comfortable and go great with jeans. I wore them to work and kept them on for 12 hours without any problem."
"This is the best walking shoe. It's soft ,
flexible and molds itself to your foot when you walk. I use it instead of sneakers when I want to walk to work and have to be dressed formally.

"These shoes make you feel as though you are floating on air. They are the most comfortable shoes that I own."
Shop the entire ARA collection: shoes and boots.