SIMONS SHOES' FAVORITES: ALL BLACK
ALL BLACK shoes are fashion forward and contemporary - combining innovative materials with retro-inspired designs while also offering comfort. They are produced in limited runs so when they are gone.....they are gone!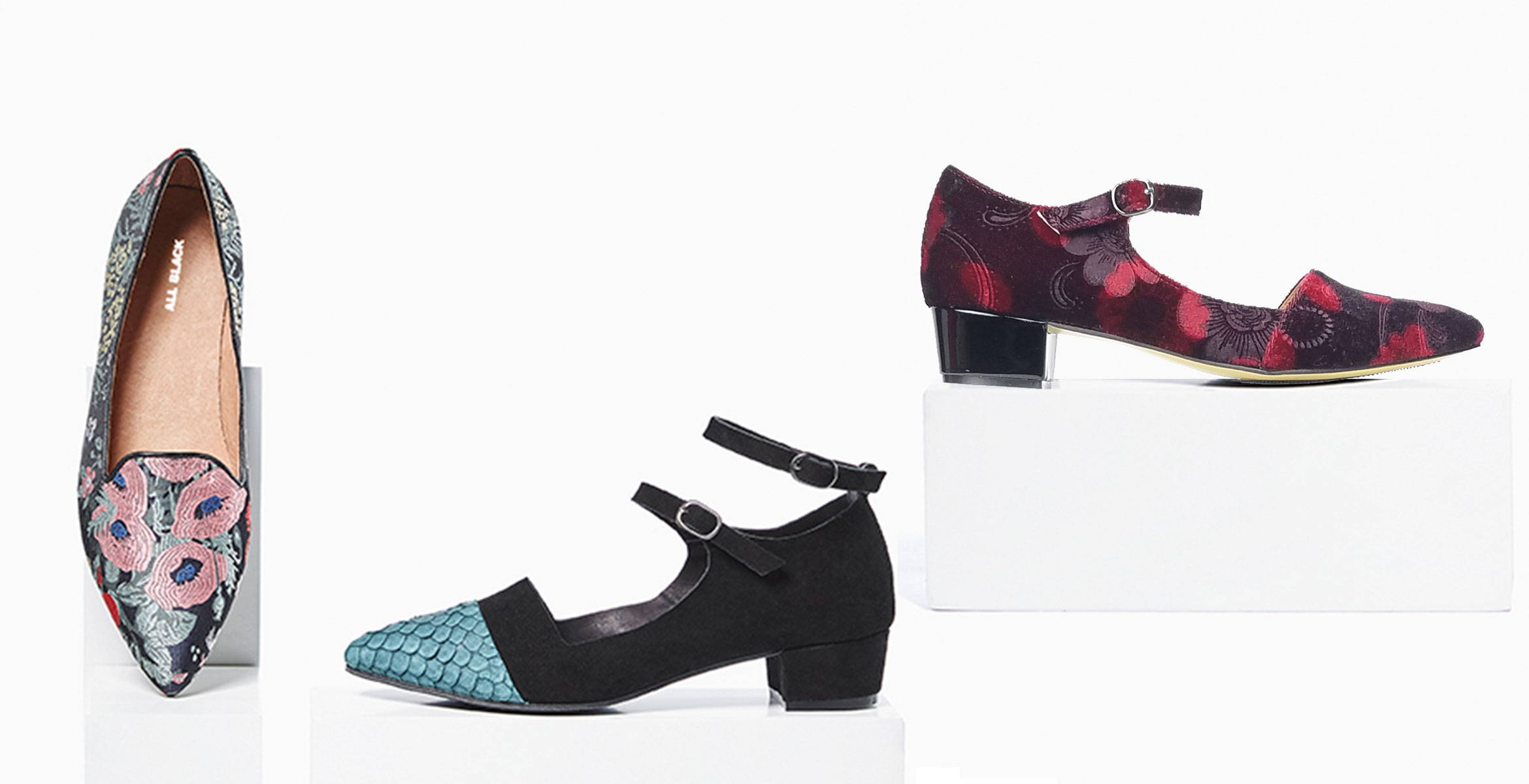 ALL BLACK has earned the reputation as a dependable, high quality brand, which looks more expensive then their prices represent. They are made in small batches and hard-to-find in the US. If you find a pair you like, get them quickly - once ALL BLACK shoes are gone... they are gone!
What we LOVE about ALL BLACK shoes
Once they are gone, they are gone! ALL BLACK styles are made to order. Simons Shoes has some exclusive styles you will not find anywhere else.
ALL BLACK offers contemporary silhouettes defined by invention and insight. ALL BLACK is a trend- setting footwear brand just different enough to be unique but not too far over the edge to be risky.
ALL BLACK uses beautifully textured materials like floral brocades, fish scales, luxurious velvets and shimmering sparkles. They add just the right amount of 'POP' to any outfit.
What our customers are say about ALL BLACK shoes.

"I love these. They are soft and comfortable. I have a wide foot, and they feel great. My friend has a narrow foot and also finds them to be quite comfortable. The leather is soft and adjusts to the foot. And they are stylish and sophisticated. I would definitely buy them again and again."

"Absolutely love these shoes! Sooo fashionable, comfortable, great color, and worth the price. If there were other colors in my size I would definitely by another pair."

"These All Black pointy sneakers are beyond comfortable and they look stunning! Be it with skirts / jeans, shorts.....you name it, can be dresses up or down! Now im just looking out for more colours! Simons Shoes were so together and helpful, And my parcel arrived perfectly! Thanks Simons Shoes!"
Shop the entire All Black collection: dressy sneakers, slip-ons, and dress shoes.